An Online Retreat just for YOU - a compassionate heart-centred leader, feeling a deep desire to pursue a meaningful professional path, working in your area of giftedness to impact lives.
I feel your desire to make a difference in the world, improve the quality of life, contribute to societal enhancement, uplifting humanity.
Let me ask you: Do you really own your dream? Do you walk in confidence, with clarity in the direction of your dream, without doubting your value? Without letting outside circumstances, other's opinions and adversities throw you back and doubting the path you chose?
Choosing your own path brings uncertainty. Doing what no one has done before, honouring yourself and your unique mission, what you feel called to express in the world, is not for the weak-hearted.
Does self-doubt keep undermining your capacity to manifesting your dream?

Can you see the beauty and gifts in others yet fail to see your own?

Do you have trouble recognising your value? Is your self-doubt holding you back from charging for the value you add or asking for a promotion?

Have you had it with doubting yourself and waiting until 'you are ready' or 'good enough', missing out on opportunities?

Are you seeking to breakthrough the pattern of procrastination and excuses to finally take that next step that will allow you to make that career change or launch that social initiative or mission-driven business project you have been carrying in your heart?
I hear you. I can help you create a solid foundation by connecting you to your authentic power. So that you can build your blueprint for success in alignment with your true purpose.
Allow me to illustrate the power of knowing and owning your purpose in finding alignment and creating certainty from a different place. A couple of years ago, I lost simultaneously the two things that gave me my sense of purpose in life: first my job and then my mom. I went through a dark period questioning the sense of my life - I was single, jobless, burnt out - what was worth continuing putting in all the effort for, continue living for? The Blueprint for Success workshop helped me to come to my senses again, to connect me to my authentic self, who I am in my heart and what I feel called to express, and allowed me to bring myself gently back into alignment. I retrieved my energy, reconnected to my passion and joy, and personal power. It allowed me to adjust the needle, align it with my true north to get back on track and build new momentum. I gained hope again and took up my business again with renewed energy and a purpose-driven vision.
Recently, I experienced a real breakthrough on my entrepreneurial journey which I have since travelled. I tend to procrastinate a lot - where my perfectionism is getting in the way. I left opportunities for growing my business and visibility on the table out of fear of not being ready. After going through the facilitator training of this transformational online retreat myself, I confidently launched my first workshop within 2 weeks - see the testimonials here below for the outcome. My fear had made room for excited anticipation, confidence and presence. Knowing who I am, and that I have been designed and created for this path allows me to come from a totally different place - tapping into my personal power and show up as the best version of myself, from where I can add the most value.
What would that place be like for you? What does your heart dream about?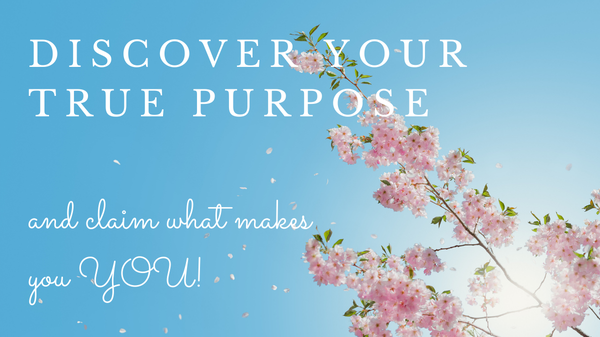 Discovering and claiming your true purpose will enable you to LET GO of self-doubt, transforming the limiting beliefs and fears that are holding you back and that keep you playing small. Knowing your true purpose will set you FREE - it provides a sound foundation you can always connect to and bring yourself back in alignment, claiming your Power back!
I discovered that the majority of my clients have no clue what their true purpose is.
We live our lives from the outside in - adapting ourselves to outside circumstances, influenced by opinions from others, and are often our own worst critic or judge. Yet what do we judge ourselves against? What truth do we defend so ardently? We often argue for our limitations, justifying why we can or cannot do something. Often based on beliefs instilled in us since childhood, beliefs that we do not question, beliefs that may not serve us anymore. Yet they colour our reality, the way we perceive our world and what is possible for ourselves.
Connecting to your authentic power is about knowing who you truly are, in your heart, the beautiful, unique expression of your soul. There is none like you nor will there ever be. Isn't that a wonderful realisation?
Expressing your gift is part of your Blueprint for Success! It is the key to your success, it is at the heart of who you are, and as such is the path to experiencing true fulfilment.
You will know when you walk the path of alignment when you:
do things with joy, excited anticipation, and feel energised.

take decisions or step outside of your comfort zone with more ease and clarity.

feel more confident to take inspired action, and seize opportunities in the direction of your dream
It is my intention that you will discover and create a blueprint for your success, founded in YOUR authentic power, and achieve your dreams! Living life unapologetically as the beautiful YOU you are and shine your light!
A journey within your heart
In this transformational immersive experience we will go on a beautiful journey together to allow you to build your unique blueprint for success - one that is in full alignment with who you ARE in your heart, connected to your purpose, passion and aspirations. We will dive deep into the questions that lie at the very core of your being and from that place give birth to a vision that empowers and inspires you, and is fully aligned with, and an expression of, who you ARE. We will then transfer it into a plan with concrete action steps that are also aligned with your purpose and vision.
What you will walk away with upon completion of this workshop:
Clearly defined purpose, passion, and vision statements, as unique as you are.

Knowing what makes you come ALIVE and THRIVE, and the tools that allow you to pursue a path that is based on your unique make up and in alignment with the best version of you.

A personalised plan that will give you clarity and direction to reach your unique vision and goals

Tools to break through the current blocks and barriers that are holding you back from success, fulfilment and meaning in your career and life

New connections with other heart-centred, growth-oriented, values-based leaders.
Are you ready to discover and build your own blueprint for success? And become the true architect of your destiny?
Be aware that this is a highly interactive deep dive workshop. We will be mining for the gold! It requires full participation and willingness to do the work to gain the maximum benefits. It requires to set time apart that you will not be disturbed or distracted throughout the full duration of the event. There will also be some partner work as an essential part of the transformational process, so be ready to play full out.
As part of the package, I offer an one-on-one online coaching session prior to the workshop, to give us an opportunity to connect, and to understand where you are and support you to get the most out of it. We will set the intention for the workshop and ensure you are well prepared!
It will be my privilege to welcome you and take you on this life changing and personal empowerment journey!
Build your own unique Blueprint for Success, in true alignment with your purpose, vision, passion at the Blueprint for Success Online Retreat, and create a solid foundation for manifesting your dream life.
Blueprint for Success
20 & 21 November 2021
The next Blueprint for Success online retreat is scheduled for:
Saturday, 20 November from 2 pm - 6.30 pm CET & Sunday 21 November from 9 am - 13:00pm CET

Investment: € 397

Included: a workbook, a 30 minute 1-on-1 coaching session and an online Happy Hour Group Meet up
Purchases from this website cannot be accepted at this time.
Sorry. This product is missing some information and can't be purchased at this time.
Your Order
BFS Online Retreat
Thank you for your purchase!
Product
BFS Online Retreat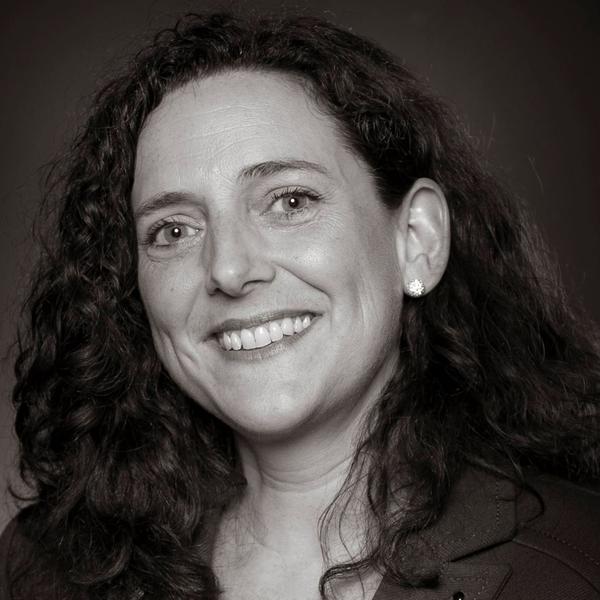 Amina Langedijk
Facilitator
Amina is passionate about assisting people to connect to their inner power, and ignite their leadership potential in alignment with their core values and personal mission.

As a leadership empowerment coach, she assists mission-driven entrepreneurs and heart-centred leaders to discover their unique blueprint for success and accompanies them on their growth and leadership journey to turning their vision into reality, walking their path with clarity and confidence.
Amina, you have a talented gift to unleash the potential of an individual. I attended several of your dynamic, innovative leadership, transformational workshops and most recently the Blueprint for Success. You successfully left a powerful imprint on me. I loved the chemistry of the group and the intimate space you created virtually. This was an authentic invite to self-reflect, you gave me the tools to become the architect and designer of my life statement, vision, purpose and passion. You share and give everything energetically. I trust you will transform and impact many leaders in the future globally.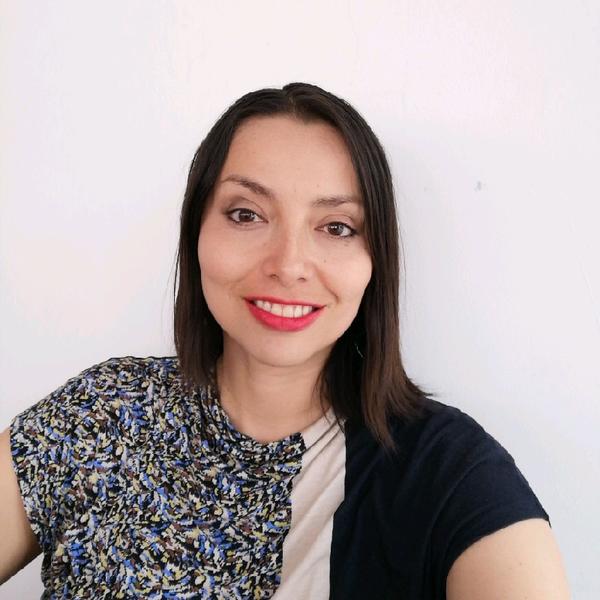 Heidi Maduhu
CEO & Founder of leadershipLaire
"BFS was an invaluable time spent with other women who were committed to designing lives destined for the highest levels of success and significance that we, as human beings, were designed to achieve. Amina powerfully demonstrated on the day that she cares about our advancement in ways that few people do, with a heart centred approach that was bold and full of contagious energy and passion on full display. Because of YOU, Amina - I've got the tools at my disposal to look myself in the mirror and proudly say, "THIS IS WHO I AM." I will never forget what an impact you've had on my life. Thank you all that you've done towards unlocking the truest version of Heidi there ever could be. The new dynamic me has been dying to come out, and you've been instrumental in the process of awakening. I'll be forever grateful."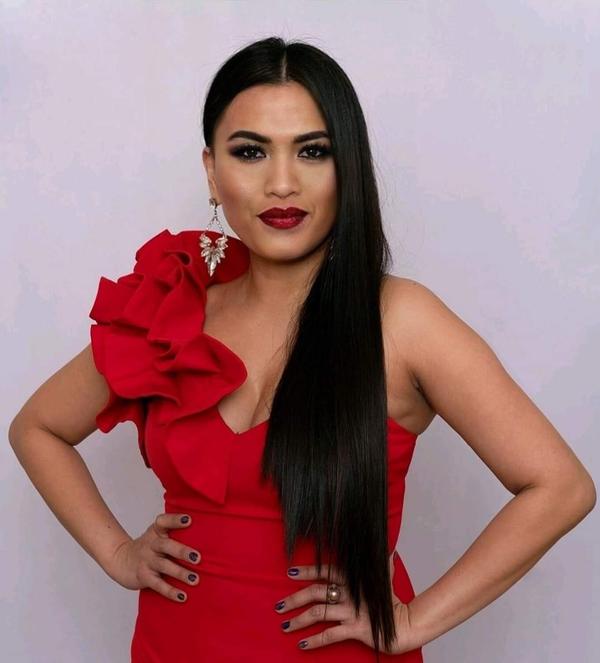 Amina, doing the BFS with you was a precious two days spent of reflection and heart-centred approach, an intense venture of unshackling ones potential. You have created a safe space where we as an individual can express ourselves boldly and authentically. As human beings, we all have a vital imprint to leave in someone else's life. You Amina significantly and successfully left a bold and powerful impact on me. Because of you, I, even more, embody embrace my beautiful unique self and confidently say, "THIS IS WHO I TRULY AM", "THIS IS MY DNA" and with that, I speak up unapologetically! My heart is filled with immense gratitude, for unshackling what was holding me back, for not truly seeing the purest beauty of WHO I AM and the STRENGTH OF MY UNIQUENESS. For us, all to create and pass it forward. You are gifted to look through one soul and epitomize its authenticity. Thank you ❤❤❤